We will create green growth in blue industries
The world needs more seafood to meet the needs of an ever-increasing population. We will contribute to growth in the future in a responsible manner. So must our partners. The common vision for tenants, users, and partners is "to create green growth in blue industries". With the UN Sustainable Development Goals as a starting point for innovation and cooperation, will contribute to companies helping each other improve. Løvold Havpark will be an arena where people can get inspiration and learn to take new steps in the right direction in the green transition. Everything we do in Løvold Havpark shall be done with love for the ocean.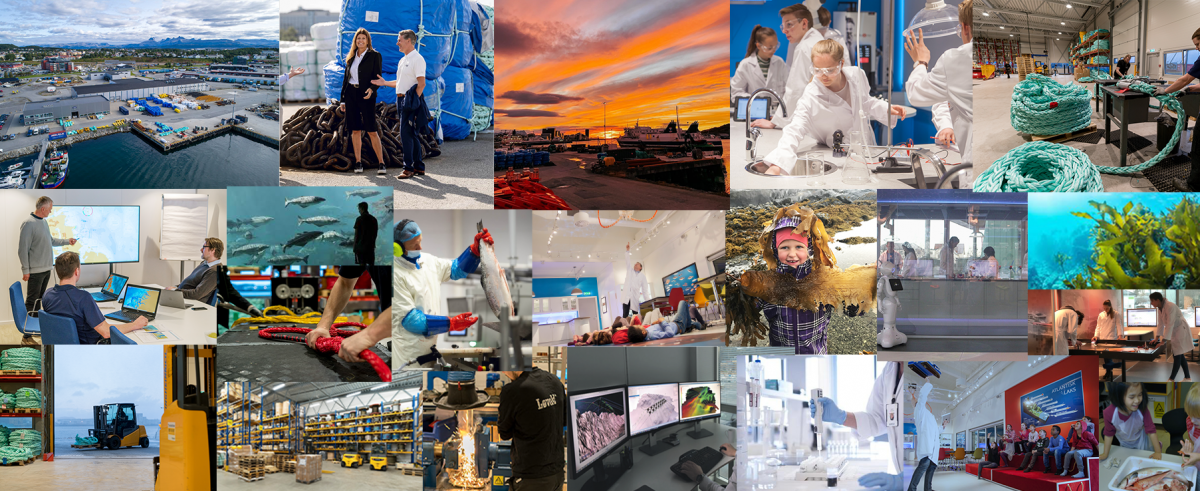 We are transforming a former freezer terminal into a centre of expertise for suppliers of goods and services to marine industries. Children, pupils, and students shall also have a place here. The content of Løvold Havpark will be a combination of offices, production facilities, warehouses, common areas, and excellent arenas for interaction.
The focus will be on innovation, collaboration, technology, and sustainability. Attractive premises will be created with common functions that connect different players in an office and industry community. This is an innovative organisation of players who all work in the same sector, but in different ways. The design of meeting places has therefore been key to the project.
The existing premises are 9,500 sqm and have the following tenants today: Labora, Patogen, Benchmark Genetics, CryoLab, AQS, Lofotteina, Løvold as, Løvold System, Løvold Solution, Tine Nortura, FST, and some smaller companies with shorter agreements.
The new building will be 5,000 sqm and have 5 floors. When you enter Løvold Havpark , Havrommet is the first thing you will encounter. We have called it the heart of Løvold Havpark. The activities here will spark engagement, inspiration, and learning. We need new solutions in order to harvest and live off the sea in the most responsible way possible.
See the prospectus for Løvold Havpark