A pilot course entitled Sustainability in Practice was established in the autumn of 2020. As part of the course, the students were tasking with finding out what Løvold Havpark could be filled with, with a focus was on how we can create a sustainable industry in the future.
– We want the students to not only have a strong focus on today's challenges, but to also come up with answers as to how we can create a sustainable industry in the future," Karin Wigger emphasises about the assignment.
Bing connected to the project suits the university very well. Nord University is known for its education and research in innovation and entrepreneurship. Wigger points out that they aim to educate what are often referred to as "change agents" — people who can contribute with new ideas and bring in new technology.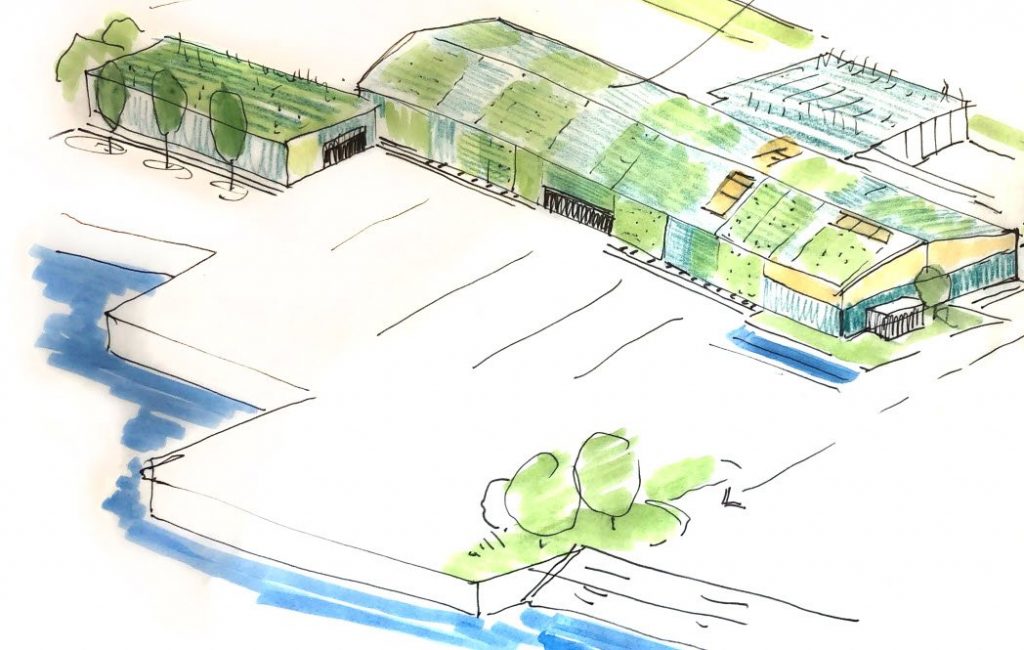 The consultants at BDO have assisted Løvold Solution in developing the concept and organising the work to establish Havparken, as well as fine-tuning what and who can become tenants.
What is clear is that Havparken will be promoted as a centre of expertise for sustainability and green growth in the blue industry.
– "We can't just have one single large tenant but need many different ones so that it becomes a vibrant community," says Ellisiv  Løvold. CEO Andre Løvold adds that the tenants must be competing businesses, start-ups, researchers, and others working in the field of marine growth.
As is the case today, the buildings will house production, warehouses, and offices. Such a mix is crucial in order to attract more than just consultants and advisors. Furthermore, an advanced production and development community is needed if the university's master's degree students and researchers are to be able to work directly with the development of the industry.
Last year, the course had a new case, which also deals with Løvold Havpark. For that case, 17 students at the School of Business and Faculty of Biosciences developed a sustainable business concept for Løvold Havpark. The concept was within the stipulated framework in terms of vision, location, and key facilities that have been decided to be part of Løvold Havpark, such as a sustainability lab for marine and maritime innovations to be called Havrommet.